Wellings is your home, where comfort and convenience take center stage. Designed for your independence; Wellings communities are where you belong, long before you ever need a retirement home.

We are focused on providing a community foundation based on the values of caring and freedom of choice. It's up to you: we encourage well-being, including physical and mental activities, in hopes your quality of life at Wellings will inspire you to live your epic life.

Wellings of Winchester features one and two-bedroom bungalow-townhomes, built over six phases. Our month-to-month leasing model gives you the flexibility to choose your perfect model and secure it with a fully refundable $500 deposit. This enables you to focus on the next steps with confidence.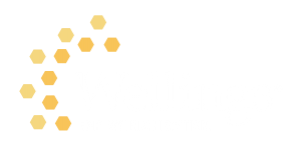 Wellings will present and search for opportunities for residents to connect with their environment, neighbours, staff, family and greater community. The well-being of our members will always be at the heart of the community.
Pets are welcomed and we are happy to chat with you about it. Email us to find out more. We want everyone in the community to be comfortable and happy!
Fitness and exercise space
Shuffleboard
Billiards
Community patio and barbecue
Informal library 
Fireplace
Big screen viewing area 
Activities may include games club, card games, open mic nights, bingo, TED type talks, charity work and service projects 
Family gatherings
Cooking demonstrations and bake-offs
Informal theme nights 
*Activities based on other Wellings Communities Resident Council offerings.
The general manager will see to the communities' needs and included in your monthly lease is the following:
Exterior building maintenance, including streets, sidewalks, roofs and driveways
Shovel the driveways and sidewalks, salt as needed
Weed and fertilize as needed
Blow the clippings off the driveways and sidewalks
Interior repairs on appliances 
Exterior repairs to downspouts, roofing, windows, common area lighting
Wellings is Carefreedom Living® for adults 55+, and you are free to do what you please on your own schedule.
Resident organized gatherings and outings are welcomed, and there is plenty of land to enjoy. The 8,000 square foot clubhouse will also house a fully equipped fitness area with classes. 
Wellings is conveniently located in rural Winchester. It's an easy drive from Ottawa and Kemptville, with plenty of parking. 
Wellings of Winchester is in close proximity to the following greater community services and products.
Grocery store
Coffee shop
Auto repair shop
Hospital and health care
Churches
Joel Steele Community Centre with pool and nearby curling club
Post office
Liquor and beer store
Curling Rink
Banks
Vet services
Local restaurants 
One and two-bedroom townhome-bungalows have a variety of floor plans available, from approx. 706 square feet to 947 square feet.
An industry first! All models are equipped with comfortable radiant floor heating throughout.
Single floor living
Safety first, smoke detectors and carbon monoxide detectors
No step entry
Fully accessible 
Contact your leasing specialist for community details.