A Vibrant New Community for Adults 55+.
Say hello to Carefreedom Living®, with the modern conveniences you expect, and the comforts of home you need. Wellings of Winchester is a rental community that is maintenance-free with right-sized bungalow-townhome villas on a month-to-month lease, and a central clubhouse designed for fun and community connection.
Phase 2 construction will start this summer 2022 and include a total of 69, one and two-bedroom Villas starting at $1795* a month. Imagine what your life would feel like if the daily chores were left to someone else, and that's just the start! Enjoy a lifestyle that is full of freedom and convenience, where you are respected and community is everything.
*pricing subject to change without notice
"Changing your address should improve your lifestyle and connect you with people who want to belong to a community where wholehearted living matters. Wellings is where living in retirement is celebrated, and your independence is respected." – Kirk Hoppner, Founder
At Wellings, we move beyond designing beautiful communities you are proud to call home. We honour our resident's desire to be independent and live life on their own terms. It's a resident-centric approach that is continually evolving and adapting to the communities we are calling home. 
Wellings Carefreedom Living ® is a new concept where members live maintenance-free with a community clubhouse, fitness classes, and opportunities to socialize with each other. Choose to live a lifestyle that's uniquely yours, where your schedule is your own.
The Heartbeat of the Wellings
The comfortably furnished clubhouse is the central gathering spot of the Wellings community. It's the community family room, where we see neighbours share meals, watch a game, celebrate good times or host family gatherings with friends. The large space may also be used for fitness programs, social clubs, theme nights, and when available, external community club meetings and events.
This 8,000 sq. ft. clubhouse includes a full kitchen with appliances, plenty of room to dine as well as an outdoor BBQ with patio.
There's plenty more in store for you to enjoy, including a big screen TV, billiards, shuffleboard, fitness classes, cozy places to read, do a puzzle or chat with a friend.
It's yours to enjoy, at your leisure, on your own time.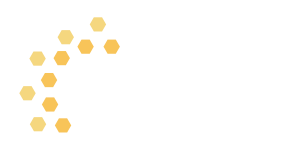 Downsizing your home takes time and patience.
Download this guide to help you get started.
Villas starting at $1795*
BED / BATH

1 / 1

TOTAL

842 SQ. FT.

INTERIOR

706 SQ. FT.

PORCH & DECK

136 SQ. FT.

PRICE

$1795 / MONTH
BED / BATH

1 / 1

TOTAL

842 SQ. FT.

INTERIOR

706 SQ. FT.

PORCH & DECK

120 SQ. FT.

PRICE

$1795 / MONTH
Contact your leasing specialist for community details.
Connected. Convenient. Carefree.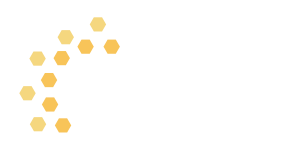 Live your epic life At Wellings
See what our members are saying about their experience.
Wellings of Winchester
MAIN ST W & COUNTY RD 3
WINCHESTER ON &nbsp K0C 2K0

LEASING INQUIRIES:
1-866-826-6147
Wellings Of Whitby
372 TAUNTON RD E UNIT 4B
WHITBY ON &nbsp L1R 0H4
Wellings of Brockville
3064 PARKEDALE AVE
BROCKVILLE ON &nbsp K6V 3G6
Wellings Of Stittsville
2500 WELLINGS PRIVATE
STITTSVILLE ON &nbsp K2S 2R5
Wellings Of Waterford
111 BRUCE ST
WATERFORD ON &nbsp N0E 1Y0
Wellings Of Picton
15 WELLINGS DR
PICTON ON &nbsp K0K 2T0
Wellings Of Corunna
180 BUNKER AV
CORUNNA ON &nbsp N0N 1G0
Wellings Of Calgary
120 NA'A CRESCENT SW
CALGARY AB &nbsp T3B 5V6
Wellings of Lloydminster
3211 72 AVE
LLOYDMINSTER AB &nbsp T9V 2Z4
Wellings of Brooks
53 QUEENS WAY EAST
BROOKS AB &nbsp T1R 0V5
Wellings of Stettler
7201 48 AVENUE
STETTLER AB &nbsp T0C 2L1
Wellings of Red Deer
431 TIMBERLANDS DRIVE
RED DEER AB &nbsp T0M 0J0