A Vibrant New Community for Adults 55+.
Say hello to Carefreedom Living®, with the modern conveniences you expect, and the comforts of home you need. Wellings of Winchester is a rental community that is maintenance-free with right-sized bungalow-townhome villas on a month-to-month lease, and a central clubhouse designed for fun and community connection.
Phase 2 construction will start this summer 2022 and include a total of 69, one and two-bedroom Villas starting at $1795* a month. Imagine what your life would feel like if the daily chores were left to someone else, and that's just the start! Enjoy a lifestyle that is full of freedom and convenience, where you are respected and community is everything.
*pricing subject to change without notice
EXPERIENCE CAREFREEDOM LIVING®
Wellings is your home, where comfort and convenience take center stage. Designed for your independence; Wellings communities are where you belong, long before you ever need a retirement home. 
We are focused on providing a community foundation based on the values of caring and freedom of choice. It's up to you: we encourage well-being, including physical and mental activities, in hopes your quality of life at Wellings will inspire you to live your epic life.
Wellings Carefreedom Living® is a new concept where members live maintenance-free with a community clubhouse, fitness classes, and opportunities to socialize with each other. 
Choose to live a lifestyle that's uniquely yours, where your schedule is your own.
The Heartbeat of the Wellings
The comfortably furnished clubhouse is the central gathering spot of the Wellings community. It's the community family room, where we see neighbours share meals, watch a game, celebrate good times or host family gatherings with friends. The large space may also be used for fitness programs, social clubs, theme nights, and when available, external community club meetings and events.
This 8,000 sq. ft. clubhouse includes a full kitchen with appliances, plenty of room to dine as well as an outdoor BBQ with patio.
There's plenty more in store for you to enjoy, including a big screen TV, billiards, shuffleboard, fitness classes, cozy places to read, do a puzzle or chat with a friend.
It's yours to enjoy, at your leisure, on your own time.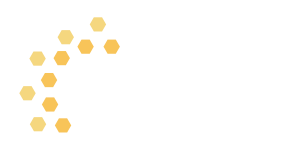 Downsizing your home takes time and patience.
Download this guide to help you get started. 
Select your Villa, and plan your move knowing your Villa will be waiting for you.
Villas starting at $1795*
BED / BATH

1 / 1

TOTAL

842 SQ. FT.

INTERIOR

706 SQ. FT.

PORCH & DECK

136 SQ. FT.

PRICE

$1795 / MONTH
BED / BATH

1 / 1

TOTAL

842 SQ. FT.

INTERIOR

706 SQ. FT.

PORCH & DECK

120 SQ. FT.

PRICE

$1795 / MONTH
Contact Your Leasing Specialist For Community Details.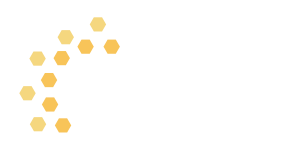 Wellings is where you belong,
long before you ever need a retirement home.
With rising costs and the time it takes to maintain your family home, to many, rightsizing just makes sense.  When you rightsize your life, your focus changes from completing day-to-day tasks to filling your days with what you choose to do, on your own schedule. Pursue your passions, pick up a hobby, take time to explore the community life surrounding you: the choice is yours.
"Rightsizing your life shouldn't  mean changing your lifestyle." -Wellings Resident
Most residents explain it as a chance at a new beginning, we explain it as a new way to see your life in retirement. 
At Wellings of Winchester, you are part of a community of independent 55+ people with diverse interests, all in a similar stage of life. When you choose Wellings, you are putting your needs first and choosing to live a more active lifestyle, enabling you to remain independent for as long as possible.
It's all yours: a thoughtfully designed bungalow-townhome in Winchester, in a maintenance-free community that redefines 55+ independent living.
Phase 2 is now leasing, and includes 15 blocks of bungalow-townhomes, for a total of 69 one and two-bedroom villas, and the 8,000 square foot clubhouse.
Choose a one or two-bedroom model, with sloping 9-12 ft ceilings, radiant floor heating, full-sized kitchens with appliances, in-suite washer and dryer, walk-in shower and patio.
One-bedroom models are 706 square feet for $1795* a month and two-bedrooms start at 947 square feet plus patios and a carport, from $2295* per month. One parking space is included.Plan now to move later. A fully refundable $500 deposit will secure your ideal home.

Email: LIFE@WELLINGSOFWINCHESTER.COM,or call 1-866-826-6147 for more details.
*Rates subject to change without notice.
See what our members are saying about their experience.