DISCOVER THE FREEDOM DOWNSIZING CREATES
Embrace a Life of Simplicity and Comfort
"Live joyfully with less." – Inspired by Marie Kondo.
At Wellings, we understand that downsizing is more than just moving to a smaller space—it's about curating a lifestyle that brings happiness, clarity, and ease to your golden years.
Are You Ready for a Change?
Embarking on the journey of downsizing is a bold step towards embracing a new phase of life. Whether you're moving to a cozier home or reorganizing your current space for comfort, our comprehensive guide will help make the process smoother.
Embrace the Concept of Rightsizing
Discover the multitude of benefits that a rightsized life offers:
Simplified Lifestyle

: declutter your home and clear your mind. Craft a living space that suits your needs now and into the future.

Ease of Accessibility

: Prepare now to live in a home that's ready for safety and comfort.

More Social Opportunities

: With less to look after and more time on our hands, you'll be able to take advantage of many more good times!
What are some of the telltale signs that it is time to start downsizing my home? 
Let us help you ask the right questions to gain clarity.
Are home maintenance tasks becoming burdensome? Are they taking up the hours you have the most energy, leaving you too tired to do the things you enjoy doing?

Is the upkeep affecting your health and well-being? 

Do you find that your home is filled with unused spaces and things that no longer serve a purpose?
If this sounds like you, and you would like to feel more comfortable and free to live the life you are dreaming of, perhaps it's time to downsize.
Our guide is not just about letting go—it's about planning and transitioning with intention and joy:
Early Planning: Avoid the rush and make thoughtful decisions.

Personalized Goals: Align your downsizing process with your aspirations now and into the future.

Utilize Resources: Learn about senior moving services, community needs and donation centres that ease the transition.
Decluttering Made Practical
We offer a step-by-step checklist to help you:
Organize and prioritize your possessions.

Tackle the most challenging areas first.

Make decisive choices about what stays and what goes.
Say Yes to a New Chapter
Embrace the act of downsizing as a choice for a fulfilling and carefree living experience. With our guide, you'll gain insights, tips and advice to ensure your transition is smooth and your new home feels just right.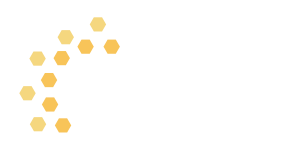 Begin Your Downsizing Journey